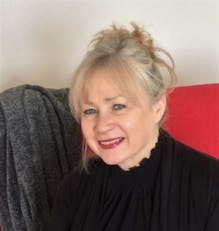 Lesley has 10+ years experience as a Realtor in the USA before making central Vancouver Island her home. She has personal experience of relocating between countries and communities, and now has a deep love of the beautiful (wow and WOW!!) landscape of coastal British Columbia. Lesley would really enjoy helping you find the right property, so you too can enjoy this spectacular place!
Making every effort for her clients to enjoy the process of buying or selling a property, she gives them the confidence that the process has been done with a high standard of ethics and professionalism. Purchasing a residential property is a combination of a wise investment and knowing you are finally home. Lesley wants you the "Wake up in the Dream."
For the investors – Central Vancouver Island's lower property prices are a smart investment over the famous high prices of property on the mainland. ​
PS: Lesley supports Island Pacific Dog Rescue
Designations: ASA
Languages: Afrikaans / English